*NSFW NSFW NSFW*
Thotyssey presents a bi-monthly column by LeNair Xavier, a writer/poet who has worked in many levels of the sex industry, and has a lot to say about the social politics of sex, porn and sexual etiquette.
---
I once saw a YouTube video of a guy chatting with a friend. At the end of the video, he said something that made me gasp.
He said, "I hate cum! I think it's disgusting. I hate the way it feels. I hate the way it smells…"
If you've followed me on any of my other platforms, than you know I'm a self-proclaimed geek when it comes sex. A cum-loving sex geek at that. So my first thought was…
HOW IN THE HELL DOES A CISGENDERED MALE HATE CUM!?
I mean, cum is what shoots out of your dick to show that the sexual activity you've taken part in has reached its climax. So what happens when a cum-hating male masturbates by stroking his dick? He doesn't cum? Does he hate cum so much that he only edges himself to avoid it? If he bottoms, does he scream for his top to throw the condom in a trash can out of his sight?  Does he make the top take it all the way to the outside trash?
And if he has such an issue with cum, I can't see such a guy being a top. I do however see him as being a bottom who really understands me saying that I don't have to ejaculate when I bottom, but I instead have a mental orgasm.
Even with my mental orgasm, I still love cum. In my love of watching cum shoot from his dick, I let him pull out and shoot his load on me. And with that comes to smell of it on me, which I also love. Such a love of cum is what inspired this stanza from my poem "Strut of No Shame" about the walk home after a hook-up:
I'll leave not walking, but strutting with no shame
Reeking of sex
Wearing it proud like it's cologne
Proud of the scent's effects
Smelling of pheromones, sweet cum,
Salty sweat, and happy tears
I'll see people turn up their noses
And I will have no shame or fears
Speaking of "sweet cum", that is actually a possibility. Case in point, a sexy straight porn actor named Brick Danger once posted a short video on his Twitter showing himself drinking some pineapple juice before a shoot. He did so because in his exact words, "Whatever you eat, they taste."
So the reason many of us might not experience that fact is because we play with too many guys who take in things that cause a bad taste in one's cum. In fact, be it the smell, taste, or viscosity of cum, all 3 can be remedied by what you eat and drink.
For one, don't play with known substance abusers and heavy drinkers. Both substances and alcohol impact the taste and degree of burning caused by cum. I practice what I'm preaching here because as one of my Instagram pics makes clear, that when I give oral, I like to swallow. With that said…
NOTE: If you take a guy's ejaculation in your mouth, unless you really know the guy, whether you spit or swallow, do it immediately after. For your saliva does have enzymes that can stop HIV and some STIs. However, those enzymes might not be as effective if you have an unknown open wound in your mouth. Nor do you don't want to make those glands producing those enzymes to get overworked.
Anyway, I also like bareback sex, and have no shame about swallowing jizz or bareback sex. But in order to thoroughly enjoy the pleasure from partaking of these experiences. I have to set these rules for myself. For I don't want cum burning my hole like lava running in my anus after bottoming because my top drank too much or did some drugs. Burning the protective walls in my anus away.
So knowing to stay away from alcohol and drugs for less toxic semen, what should you actually partake of between a few hours and just before sex depending on what you want from your semen?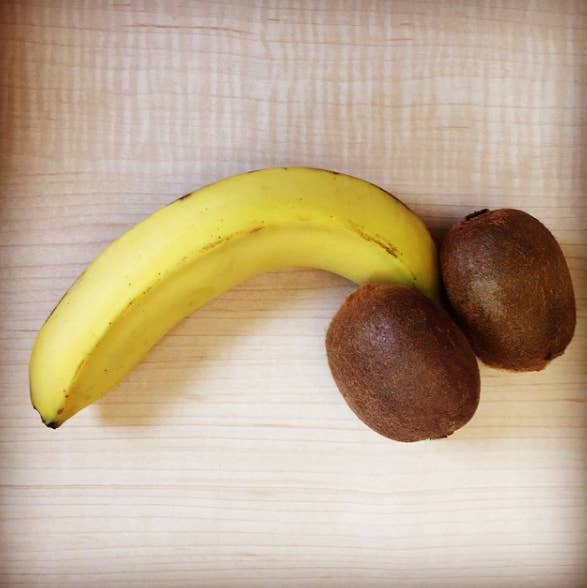 FOR TASTE:
Eat: Sweet tasting fruits, like pineapples, oranges, strawberries, mangos, melons.
If you want less taste, then I advise foods high in water. Foods like celery, watermelon, cucumbers, and lettuce.
Drink: Juices made from the aforementioned depending on the degree of taste you're looking for.
Don't Eat: Bitter foods like asparagus
Don't Drink: Bitter drinks like coffee

FOR VOLUME:
Eat: Foods high in Zinc. Or take Zinc Oxide tablets. There are tablets especially made for the purpose of increasing semen volume with the active ingredient in such tablets being Zinc Oxide. One such tablet is called Max Load, in which I used to make my XTube video, "Siri 2 Max Load". In fact, I'm sure the massive loads you are seeing in porn now come from male pornstars taking such pills. Possibly in addition to, or maybe instead of the "abstain from ejaculation for 24 – 72 hrs." rule that I was told when I did gay porn.
Drink: Lots of non-carbonated water. Some vitamin waters, even Gatorade can be in the mix, but mostly plain water.
FOR THICKNESS:
Eat: Foods high in protein. Some people have concerns about red meat because of protein, and eggs because of cholesterol. Depending on your concerns, see a doctor to be sure. If either are your concerns, you can also eat chicken, turkey, and fish.
For visual confirmation of this thickness, you might want to check out a number of jerk-off videos from bodybuilders. Protein is a big part of their diet for building muscle, and their cumshots are most likely thick ones.
I said all of this because I wonder if that guy's exposure to semen void of these food and drink preparations is what has led to his disdain for semen. If so, then he's not the first, and won't be the last. So, perhaps this article could lessen that disgust. By we males doing less of the drugs and alcohol we in our community are so urged to do, and instead do more intake of what I am suggesting.
---
LeNair Xavier can be found frequently at the Cock, and at various other exhibitionist-friendly venues. He can be followed on Facebook, Tumblr, Twitter and Instagram. He guest blogs occasionally for Kiroo.com.